Here at Native Prairie Hemp Research, we are striving to grow the best hemp possible. Our roots are based in CBD, with founder Bill Cook growing it for several years before focusing on fiber and tri-crop hemp this year. This is how we confidently sell exceptional CBD both online and in our store — we grew it ourselves organically.
With our focus turning to industrial hemp, we have been researching the best varieties and conditions for our geographic area. With over 35 lots planted, we are obtaining useful information for not only our future, but also the future of hemp. One way we have been improving conditions for our plants has been using Big Yield products. Shown below is a picture of a drone spraying our hemp lots with products from Big Yield, cutting down time spent outside in the heat of summer.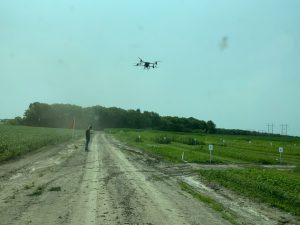 We have noticed the benefits, with some of our hemp now reaching 78 inches tall, as of late June. It steadily grows taller and stronger by the day. We are excited to see how the rest of the season will go, and to hopefully share our knowledge and findings with other growers in Missouri.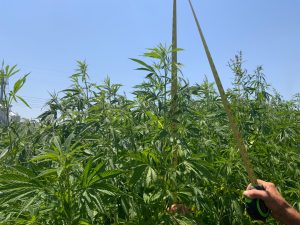 To keep updated on our hemp this year, you can:
Follow us on Facebook, Instagram, or Twitter
Read our blog
Contact us at (816)680-8449 or daphnec@nativeprairiehemp.com
Schedule a tour to see how we grow organically